The forums at Dhagpo
provide a «Buddhist regard on education and on youth». They offer a space to find resources, so that the parents and the children can make their way together, and that each one can bring out his own qualities and human potential by cultivating wisdom and intelligence.
The process
Each summer, Dhagpo organizes a forum inviting adults and youth around different themes in education. The forums at the Institute are a space for sharing and of co-construction.
The process consists of exchanging viewpoints, understandings and experiences of everyone so that together we can find the resources to respond to the challenges of life by basing ourselves on Buddhist principles.
The forums address children and teenagers as well as their parents, teachers and professionals. Education is approached from the viewpoint of values as much as concrete situations.
A team of speakers guide the workshops along with lama Jigmé Rinpoché who actively participates in the exchanges, bringing a clarifying viewpoint which allows everyone to be inspired, at any age.
« The way to surpass anxiety and confusion, as well as their causes, is inner wealth ».
Thayé Dorjé, His Holiness the 17th Gyalwa Karmapa,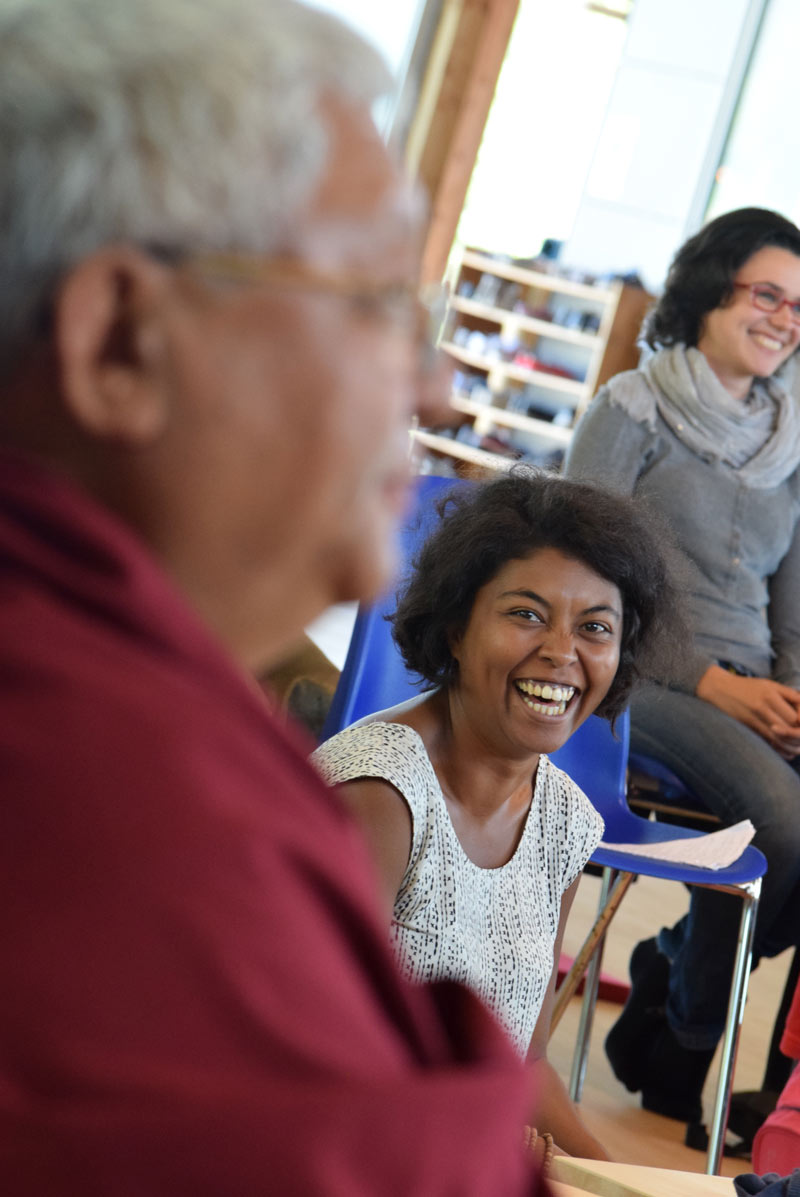 Teaching times, discussion, and reflection alternate with workshops and times of meditation. The time for reflexion is according to the age groups: the youngest members spend time with games and stories in order to explore different themes, teenagers go deeper into a subject by testing it out through exercises and role playing, the adults take a deeper look at the key notions of the teaching by sharing their understandings in order to really grasp the full value. At the end of the day, the generations come together again to explore how they listen by various exercises and role playing.
In the end, this dynamic situation generates meaning and experience, allowing people to be able to see and relate to each other differently, in a relatively short amount of time.
A dynamic occasion that fosters confidence, discernment and mutual support
Education is a process of autonomy that depends on the intelligence of each individual. Communication is at the heart of the process, enabling one to cultivate clarity and discernment. Through these experiences, everyone can discover by himself what is beneficial for himself as well as others.
Once the principle and references are determined through the workshops and their exchanges, it is not about creating a new pedagogy but rather exploring a dynamic situation that fosters confidence, discernment and a spirit of mutual support as much for the parents as for the children. This is an ambitious approach, but applicable from day to day.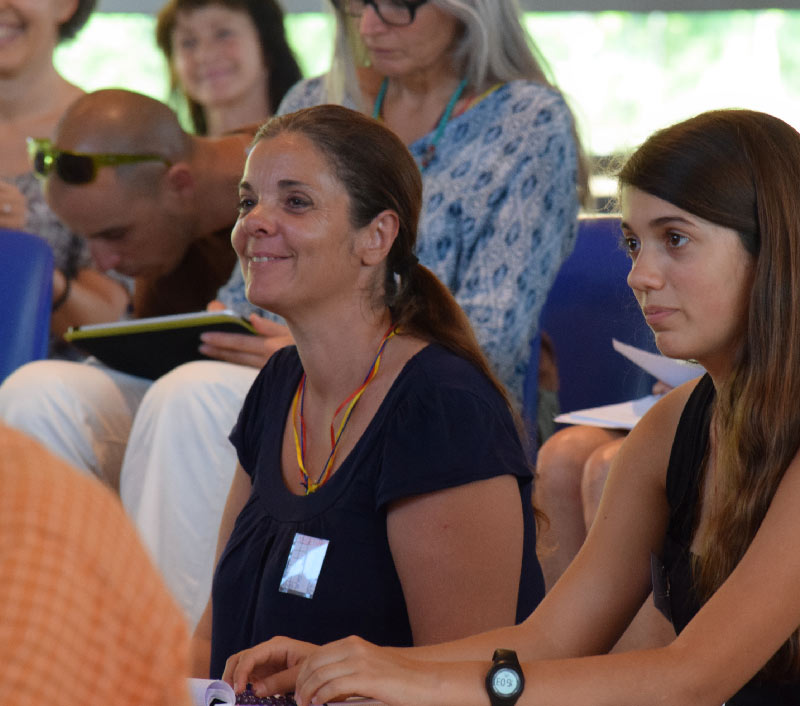 Registration for the next forum 2019
"A Buddhist Perspective of Education and Youth" – Cultivating Stability in Times of Change
Saturday, August 10–Monday, August 12
Click on the link below to consult the Dhagpo program to organize your stay.
What we have called «a Buddhist regard on education » is a human regard, intelligent and kind, as to what the generations have to live together.
Video of the forum held in 2017
(in French) : 
TVreport from the Forum – 2018 (with English subtitles)