Education and Youth : the Blog
This blog is a journal that relates the shared reflexions on education by lama Jigmé Rinpoché during the forums. Written for parents, teenagers and young adults, it also proposes resources and asks questions. It also welcomes your questions and propositions.
Cultivating Responsible Communications
This article is drawn from teachings given by Lama Jigme Rinpoche during the annual Dhagpo forum in 2018 on the theme of responsibility: he gives keys to parents for establishing fertile communications with their children. The text is dense and the ideas are...
Read More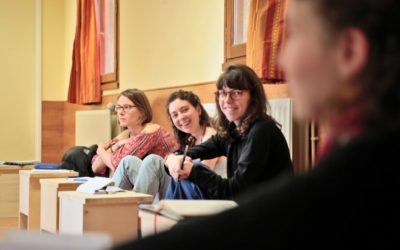 Press Review
Related Links
---
Archives
Dhagpo's Chronicles Related to Youth and Educationes 
---