Good News—Everything Changes All the Time!
But this weekend's teaching was not only limited to a philosophical approach to impermanence; we also took the time to discover another aspect: death. Through a game of progressive reflections, Lama Jampa took inspiration from past masters to familiarize us with the idea of death. It involves developing certainty on two fronts: we will all die, and no one knows when! But as our resistance is strong, we must go step by step, or, rather, we must consider death through various aspects: others' deaths, our own death, the fact that a lifetime is not predetermined, contemplation of the causes of life and the causes of death, the fact that no one escapes death, and yet others.
All of this could give the impression of leading us into morbid considerations, sinister contemplations that brush the macabre. Not at all! Lama Jampa clarifies: the contemplation of impermanence generates a relaxation that goes beyond hope and fear; it opens up to joy, for the remedy to suffering is in our possession.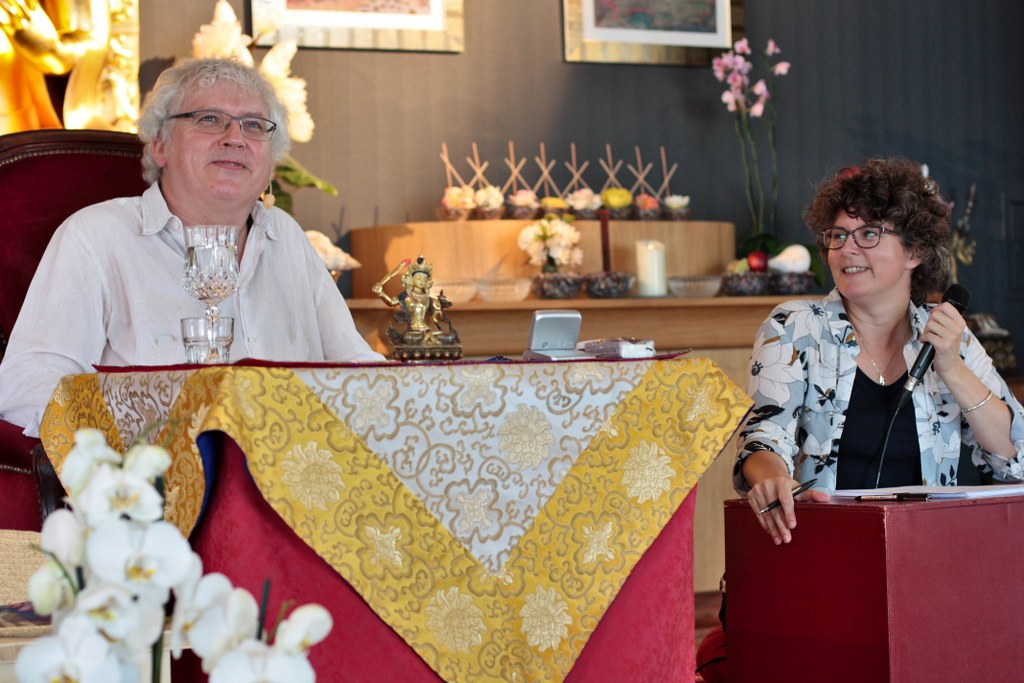 I did not introduce Lama Jampa Thaye, as he has now been coming to Dhagpo regularly for several years on Gyalwa Karmapa's request. Each of his teachings is at once erudite, inspiring, and accessible. And his Britishness, his ironic humor, gives the precision of his teaching a certain je ne sais quoi of flexibility. This man does one good—good in terms of virtue.
Puntso, Head of Dhagpo's Program